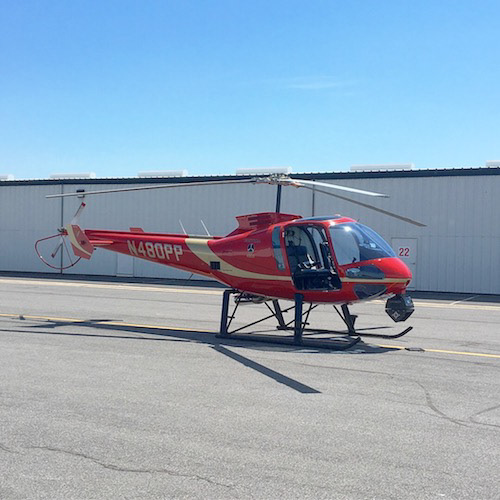 However, one offering makes them stand out from the rest, and that's their
Skybox camera system
. Invented by Vertivue's founder and Chief Pilot Ted Rosenberger, Skybox is a gyro-stabilized nose-mounted camera system that captures
smooth, high-quality 4K video
. 
Now I know what you may be asking yourself:
Why pay for helicopter time when a drone can do it for probably much cheaper?
Well, sometimes a drone is the right tool for the job, but sometimes it's not. There are a number of reasons to utilize a helicopter, not least of which is that the Lehigh Valley (among many, many other locations) falls within drone flight restricted airspace due to the proximity of the
Lehigh Valley International Airport
(ABE). While there are locations within the five mile radius where drones can be flown for commercial uses, there are still many restrictions on drone use that you have to watch out for, including but not limited to:
-Maximum flight altitude
-Visual line-of-sight for the drone pilot
-Shooting at night
-Maximum flight speed
As a manned aircraft, the Vertivue helicopter is not subject to any flight restrictions anywhere in the Lehigh Valley or elsewhere, including areas like Manhattan and Washington DC. No prior notifications or authorizations are needed to operate in most airspace; the helicopter pilot simply radios the tower in-flight and receives an immediate clearance to operate in the airspace.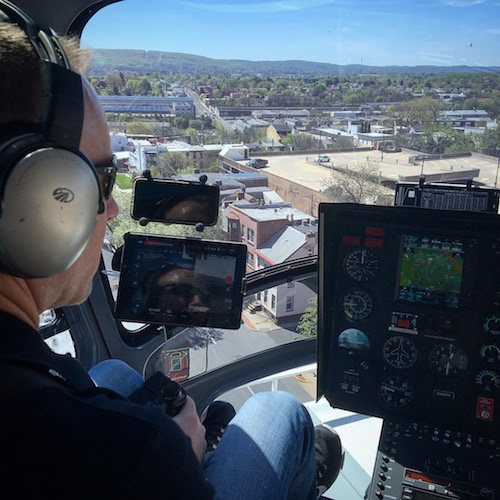 Finally, when comparing rates for Skybox to a drone with a licensed Part 107 Pilot, you need to make sure you're comparing apples to apples when it come to camera and lens specs, image quality, and pilot experience. The Skybox system shoots 4K raw images to deliver the maximum image quality possible short of a system like
Shotover
, the use of which runs in multiples of the cost of using Skybox. Additionally, Vertivue's Chief Pilot has over 5000 hours of pilot in command time.
So, if you're interested in aerial videography or drone video in the Lehigh Valley, Allentown, Bethlehem, Easton, Philadelphia, New York or elsewhere, be sure to
contact us today
!