These days, we'll talk to many people just starting out in the video production industry, whether they're recent college grads or are looking to change careers. Most of them have the same question: how did you "make it"? How can they get into the same type of work situation that we find ourselves in?
 When Consequence Video Designs was founded in 2008, the biggest reason for doing so was to be able to write-off a new camera purchase, and anything else video-related that might pop up. Sure I was getting a few little side jobs here and there, but I was still working full time as a social media manager at
Mountain Creek Resort
in New Jersey, and soon thereafter transitioned to an editor/cameraman role at the legendary (at least in the cycling world) 
DH Productions
in State College, PA. What I didn't realize at the time though, was that I'd still be running the business full-time over a decade later!
Here at Consequence, we're extremely fortunate to be able to both live and work our passions. Working "for ourselves" - though you're never really working just for yourself - allows us the creative freedom to work with the clients that we truly are excited about working with. It also allows us the time to pursue our passions outside of the production suite - cycling, crossfit, running, snowboarding, and spending time with our families.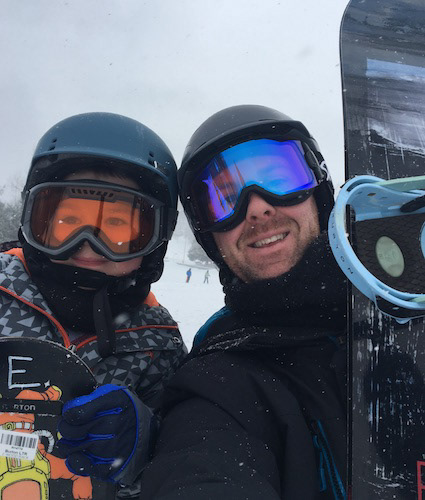 However, the best part working for yourself is the ability to work with others that share your passions. Moving around a lot and working on a wide spectrum of projects constantly puts us in contact with other creative professionals, and when the next job comes along, we get to choose which ones will be the best fit for a given project. 
For example, if I need a specialty camera operator I know I can count on Jorge Jovel from
Black Sheep Media House
in State College, PA. Jorge and I started working together when I was editing for
WPSU-TV
's weekly football show, Unrivaled: The Penn State Football Story back in 2014. If I need a Line Producer, I can call Ken Grau at
Bulldog Production House
. Maybe I need an expert on something as seemingly small as the best use of
GoPro
cameras (which can be trickier than you may think) - I'll reach out to Aaron Chase at
Chase Life Productions
. Aaron and I go back to my Mountain Creek days. Or maybe the project calls for drone video or even helicopter aerial video! Well, in that case I'll contact Ted at
Vertivue Air Charters
 in Allentown, PA and utilize their amazing
Skybox
camera system. Ted and I met while I was researching shoot options for another client, who I used to work with at Mountain Creek over a decade ago!
The point of all of this is to say that "making it" can mean different things to different people, but to us networking, connections, friendship, and trust are the true hallmarks. We know that no matter the project, we have the crew to create the most amazing work possible, in the most fun, enjoyable way possible. We push our creative boundaries every day, but we also have a lot of fun, every day. Pursue your passions, make friends, and don't be afraid to say YES to projects. 
Gardy Raymond - May 2018